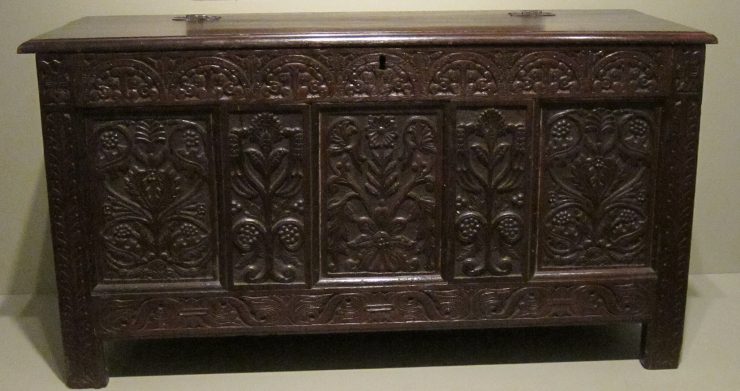 English oak chest; 16th century.  Image from Wiki Commons, public domain.
For George Walker and me what is truly fascinating about these early chests is that they clearly demonstrate the traditional, artisan design process that we have described in excruciating detail in our book "By Hand and Eye" (and decidedly less excruciatingly in "By Hound and Eye"). The coffer is a straightforward design based on the geometry of a cuboid featuring simple whole number ratios of height, width and depth. Like the proportions embedded in the design of Grecian columns (which deeply influenced the design methodology of the joiner's and cabinetmakers of the 17th and 18th centuries) the designer of this coffer clearly used the width of the chest's leg in the front elevation as the "module" for the design. (The Greeks used the diameter of the base of a support column's shaft as the module for all the other elements of the temple).
We encourage you to print out the following drawings (published by John Hurrell in 1903); take a sharp pair of dividers in hand; set it to span the width of the leg (we label it "M") and go exploring with us: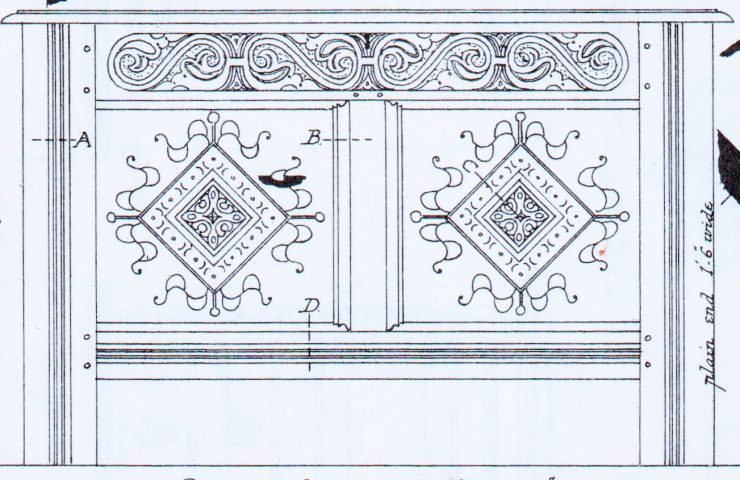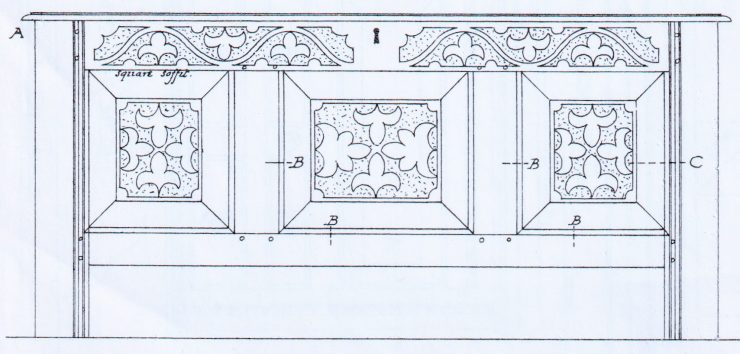 Below you'll find what we smoked out of these designs: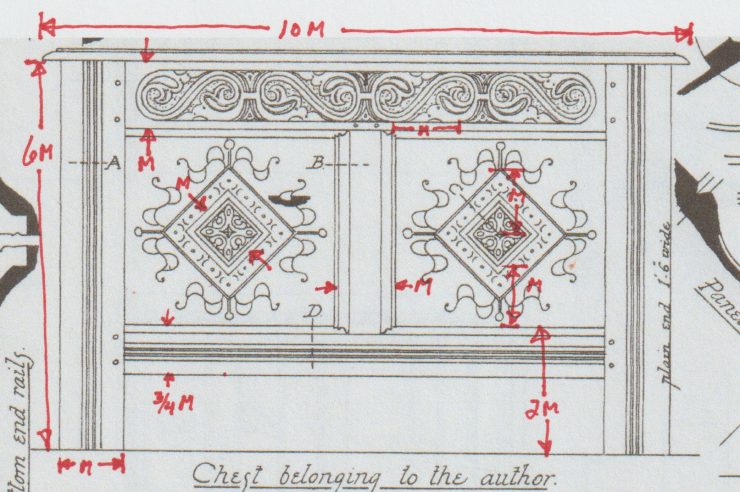 The primary front elevation of the above design is a 3:5 rectangle–which is a perfect sixth harmonic in music and also happens to be what some ancient artisan chose for the proportions of the Ark of the Covenant as described in the Bible.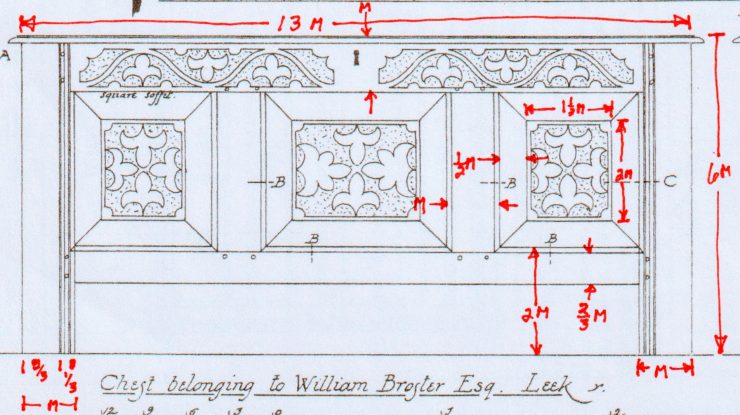 This coffer is unusual in that it's primary geometric shape is close to, but not exactly, a 1:2 harmonic (octave). Rather than six-to-twelve modules of height-to-length, the builder of this piece chose to extend the length an extra module. This may have been to accommodate a certain object, or perhaps to simply add a bit of uniqueness to the design.
To learn more about the construction and carved ornamentation of the traditional coffer (also called a "joined chest" in America), you can do no better than to watch Peter Follensbee's video "Joined Chest" available from Lie-Nielsen here or to read "The Artisan of Ipswich" by Robert Tarule available from John Hopkins University Press here.